Accountability Q….
Accountability Q….
Workout Date:
11/26/2019
QIC:
OneCall
PAX:
Headgear, Lombardi, Turn & Cough, Billboard (RESPECT), Franklin, Jingles (RESPECT), Disconnect, Karma, Snips, Bubbles, Varsity, Wolverine (Kotter), Adidas (DR PAX), OneCall (QIC)
The Thang:
Conditions
41.  Clear.

Like many of us, I try to take a Q upon return from a vacation.  It really adds to the accountability of F3.  I mean, who wants to go away for 14 days, be on a cruise ship with buffets galore, eat like a pig, gain a ton of weight, and then lose all sorts of gains you made before that trip?  NOBODY, right!!!  So we take a Q when we return to make sure we leave that EXTRA piece of pie, or skip that cheeseburger or those fries, and to make sure we exercise some while away so we can come back and lead and not look like this: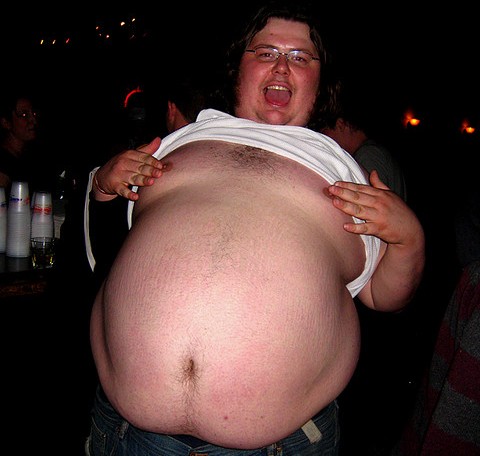 Well, that's what most of us do.  That's what Valvano planned to do.  But his 2 weeks of PURE DEBAUCHERY – you can find some videos YouTube – led him to get sick on top of the other ill effects on his body so he asked for help with his Q today.  YHC, knowing that V always has an interesting plan, and oftentimes a laminated weinke, I told him to send it to me and I would Q for him.  So, here is Valvano's Q:
"10 Reps of 10 exercises for the 10# I put on while away"
(OneCall note – really 20, but that's too hard for a 45 minute Tuesday)
1. Merkins
2. Squats
3. BBSU
4. Carolina Dry Docks
5. Diamond Merkins
6. Jump squats
7. Mountain Climbers (4 count)
8. Wide arm merkins
9. Prisoner squats
10. LBCs
Run across the field and back
Rinse and Repeat as many times as you can in the remaining time!  But try to get 14 rounds as that's how many days he was on a cruise!  That's right, a 14 day Disney cruise!!!  #CantHideMoney
Then we took 90 seconds to demonstrate proper squats, merkins, CDD's, and mountain climbers.
TIME!!!
COT
Count-O-Rama – 14 – very fitting for the 14 day cruise
Prayer requests – Weedeater's dad
Prayer requests – Cheesy's daughter Lydia
Prayer requests unspoken
BOM by YHC
Moleskin
– Glad I could help Valvano.  I hope the diet pills work and he is back soon
– For those that are curious, there is a right way and a wrong way to do exercises.  Look it up.
CCU Football – THIS Saturday November 30 at NOON.  FREE tix!  Cookout, tailgate, etc.  M and 2.0 friendly!  Tailgate STARTING AT 10:30.  Here is the list for those attending.  Still time to sign up and bring EVERYONE – people visiting, non-F3 as EH tool!!  https://www.perfectpotluck.com/NRGA5759
5th Annual Christmas party – December 7 at Waterway Palms clubhouse.  6-10.  Babysitting by #SoccerMoms provided onsite by Boxcar's soccer team.  Get High Interest yo money!!!
Regular schedule this week everywhere, but THURSDAY – Turkey Day – lots of 5K's.  FOOTBALL at #Warthog from 7-8.  Get there early to stretch a bit.  Also, Village and Catapult converging at Plantation Lakes from 7-8
Saturday, Soto has Rook coming back into town – his 2nd ever post and he will be VQ'ing a combo with Soto, and there will be 35-40 minutes of intense Yoga / Broga / Soga.  If you wanna try something a little different, and something we all need – STRETCHING! – come on out!
Crankbait and Vitamin D #3rdF Q trainee appilcation procees has begun!  If you are interested, get with them!!!!
Aye!
OneCall