Blackbeard's Revenge partys like its 1948
Blackbeard's Revenge partys like its 1948
Workout Date:
06/21/2018
QIC:
Socrates (Guest Q - Lake Murray)
PAX:
see disclaimer/explanation zwei
The Thang:
Conditions: 81 degrees, 93% humidity, 76 degree dew point, UV rating: Low
Disclaimer/explanation:  YHC generally enjoys BackBlast.  This BB was created in YHC's mind on Thursday of this week, as I pen this it is now Saturday.  YHC decided a few months back to Guest Q at Blackbeard's Revenge whilst on vacation, little did YHC that the beach front rental's WiFi would be as reliable as the sound clarity of the local McDonald's drive thru.  But, as a firm believer in "Better never than late,"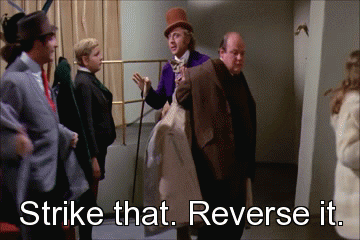 hereinbelow is the record of the happenings at Blackbeard's Revenge on the morning of the 21st of June, the Year of Our Lord, Two Thousand, Eighteen.
Disclaimer/explanation zwei:  YHC attempted to record the name-a-rama but lost the recording or maybe never turned it on, so the record of the PAX in attendance was lost.  Sincere apologizes.
16 PAX gather this morning at Blackbeard's Revenge looking to get better and to celebrate the 70th of Blackbeard Revenge's very own Papa Smurf.  As YHC was vacationing in the area and was able to secure a spot on the Q sheet, the honor was mine to lead the group this day. In order to properly prepare, YHC posted the Tuesday before to scout the AO.  Given the use of the baseball field lights, the AO shines like a beacon in the harbor calling all PAX.  It is always great to visit other AOs and meet other PAX and this one is really a great location.  They even brought cookies and cupcakes – not for me but nonetheless they had treats for Papa Smurf's birthday.
As is customary in a Socrates BB, music is provided to the reader to enjoy as you read, so, seeing YHC is on vacation, hoping for sunny weather, here is Blind Melon, with their hit "No Rain:"
One minute warning was sounded, no FNGs noted, disclaimer given, opening prayer, and off we go into the bright gloom.
Slow mosey around the parking lot to the soccer field and circle up for COP:
6 Burpees (OYO)
20 TTTs (IC)
19 Windmills (IC)
48 SSHs (IC)
6 Burpees (OYO)
20 Smurfjacks (IC)
19 Imperial Walkers (IC)
4 Diamond Merkins (IC)
8 Wide Arm Merkins (IC)
Note the numbers in the COT were all from 6/20/1948 – Papa Smurf's birthday.
Mosey to the baseball field for THE THANG:
The Beast:
Starting at home plate, do reps
Sprint to right field, do reps
Sprint to 3rd base, do reps
Sprint to 1st base via pitcher mound, do reps
Sprint to left field, do reps
Sprint home do reps
Total of 6 trips around, 6 locations, completing 6 reps of each exercise:  Explosive Squats, LBCs, SSHs, Monkey Humpers; Plank Jacks, Squats.
Finally, sprint from home plate to center field wall to and slow jog back to home plate to slay the beast.
Note the diagram of the locations of the beast portion of today's fun:
.
Mosey to the flag pole, Papa Smurf leads the PAX in the Pledge.
Mosey over to the basketball court and circle up for Mary:
70 LBCs (IC) in honor of Papa Smurf's 70th
20 Ray Charles (IC)
15 Freddie Mercurys (IC)
15 Dying Cockroaches (IC)
15 Hello, Dollys (IC).
Jailbreak back to the flag and circle up for COT, BOM, closing prayer, and celebration of Papa Smurf.
Naked Moleskin:  YHC really enjoyed Qing.  Its always great to get to other AOs in other regions and meet PAX and hear their mumble chatter, and Qing makes it extra special.  So, if you are ever in the Grand Strand Area, I highly recommend a guest Q.  If you do, follow these tips:  brush up on your F3 knowledge, your knowledge of the Grand Strand region, and, most importantly, your burpee pain tolerance.  A real important tip:  DO NOT eat a Sam's Corner Fried Bologna Sandwich with fries along with 3 Bud drafts the night before you Q.   Eat there early and often, just not 7 hours before you Q.
My F3 Grand Strand patch is one of my favorites now!
Special shout out to Papa Smurf, 70 years young and still going strong.  Based on the comments made, it is obvious the impact he has on the PAX.  Cheers.
Hope to see you all soon.  Until then: